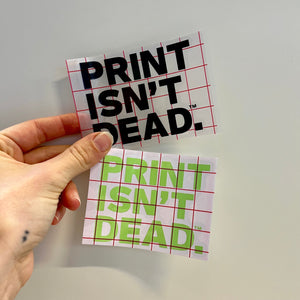 Spice up your press, window, door or wherever you see fit with this Print Isn't Dead decal. 
Once applied it can be removed without leaving behind any residue.
*item can only be applied to a surface once. Comes with a 10cm vinyl squeegee with felt protector for smooth, professional application.
9cm